Solar glass light bulb
Brand : Feng Tai
Product origin : China
Delivery time : 50-60 days
Supply capacity : 3000000 Pieces per year
Solar glass light bulb is a solid state semiconductor devices of electric energy translated into visible light, it can be directly converted to electric light.
Specification:
Brand Name: Feng Tai
Place of Origin: China
Size: 8.5x8.5x16.7
Led color: Warm white
Beam angle: 360 degrees
Battery: 1pc 1/3 AAA 80MAH
Working Temperature(℃): 25 - 50
Input Voltage(V): 12V
Lamp Luminous efficiency (lm/w):100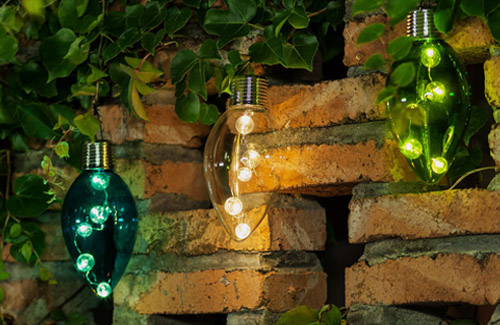 Description:
Solar glass light bulbs is mainly dominated by high power white LED head lamp, with the maturity of technology,solar glass light bulbs will be in room lighting design and development of more and better development in the area, and fully reflect the energy, health, art and humanized lighting trends, become the dominant culture of indoor lighting.
Please feel free to give your inquiry in the form below.