Solar panel light bulb
Brand : Feng Tai
Product origin : China
Delivery time : 50-60 days
Supply capacity : 3000000 Pieces per year
Solar panels light bulb are the core of solar power systems,and the most valuable part of solar power systems.
Specification:
Brand Name: Feng Tai
Place of Origin: China
Size: 8.5x8.5x16.7
Led color: Warm white
Beam angle: 360 degrees
Battery: 1pc 1/3 AAA 80MAH
Working Temperature(℃): 25 - 50
Input Voltage(V): 12V
Lamp Luminous efficiency (lm/w):100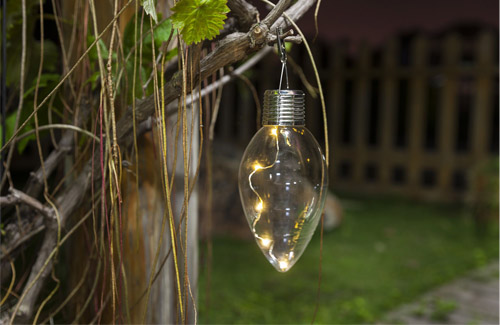 Description:
Solar panel light bulb is passed absorb sun light,will the sun radiation can pass photoelectric effect or photochemical effects directly or indirect converted into electrical energy the device. Most solar panel light bulb main material made of silicon,but the production cost is great,so that it can not be a large number of widely and widely used. Compared to ordinary batteries and rechargeable batteries can be recycled, the solar panel light bulb are more energy-saving green products.
Features:
1. Can be a flash light, portable, rechargeable.
2. Solar model, save engergy.
3. Solar panel light bulb can be a camping light.
4. Solar panel light bulb can be a led emergency light bulb.
5. Stainless steel frame.
6. Solar panel light bulb have on/off switch.
Please feel free to give your inquiry in the form below.