Statue solar lights
Brand : Feng Tai
Product origin : China
Delivery time : 50-60 days
Supply capacity : 3000000 Pieces per year
Descriptions
Statue solar lights are perfect to have dotted around your patio and flowerbeds. The LED light will light up at night. How they work during the day, the solar panels recharge the batteries by converting sunlight directly into electricity. At night, the Statue solar lights turn on automatically, emitting a soft warm glow.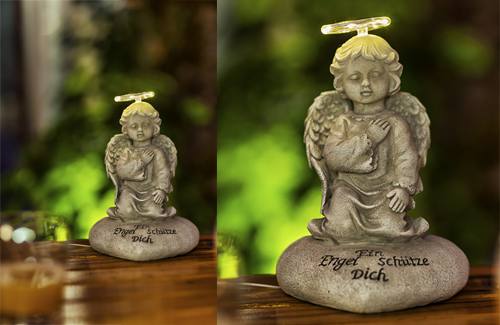 Feature:
1. Integrated design without cable,simple and diverse installation,various lamp pole with low cost.
2. Energy saving and environment friendly by perfect combination of solar power and LED lighting.
3. High capacity and long life Lithium iron phosphate battery, high-temperature resistance makes the whole light a longer life.
4. Statue solar lights have safe and reliable Rain-proof design.
5. Alumina Alloy is used for main structure in order to prevent dusty and corrosion.
6. Different power control according to time period, lower brightness when less people after midnight, in order to save energy and improve practicability.
Please feel free to give your inquiry in the form below.