Three bulb crackle solar lamp
Brand : Feng Tai
Product origin : China
Delivery time : 50-60 days
Supply capacity : 3000000 Pieces per year
Basic parameters
Product: LED solar garden lights
Brand: Quanzhou Feng Tai
Battery: Type 18650 lithium ion battery
Battery voltage: 3.7V
Battery capacity : 1200MAh
Storage system: Solar panels *3
Solar panels voltage: 2V
Solar panels operating current: 100MAh
Style: Warm white light LED*9
Specifications: D15*H165
Quanzhou Feng too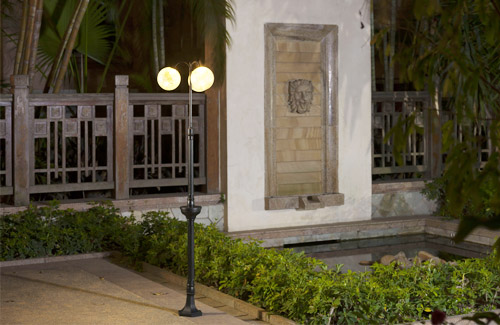 Product description
Three bulb crackle solar lamp is no need to lay underground cable, without having to pay for lighting and electricity. Three bulb crackle solar lamp are solar energy technology and the perfect combination of energy-saving LED development products. This products environmental protection, pollution-free, no radiation, protecting the environment .
Three bulb crackle solar lamp is long service life, low installation cost, maintenance convenience. It applies to parks, squares, schools, municipal roads, and many other places, can play a very nice lighting and landscape features, is the best choice for you.
Product advantages
1)Three bulb crackle solar lamp no filament, no glass bulbs, not afraid of shaking, not easily broken, very high quality.
2)LED light healthy, no ultraviolet and infrared light, does not produce radiatio
3)Fine lines, exquisite craftsmanship, durability, colorfast scratch-proof.
4)Three bulb crackle solar lamp with all-metal build, durable, smooth and long service life.
5)Safety,The product do not use AC electricity, using the safety and high efficiency for solar energy.
Please feel free to give your inquiry in the form below.